The Art of C. Edgar Patience
February 28 @ 7:00 pm

-

8:30 pm

Free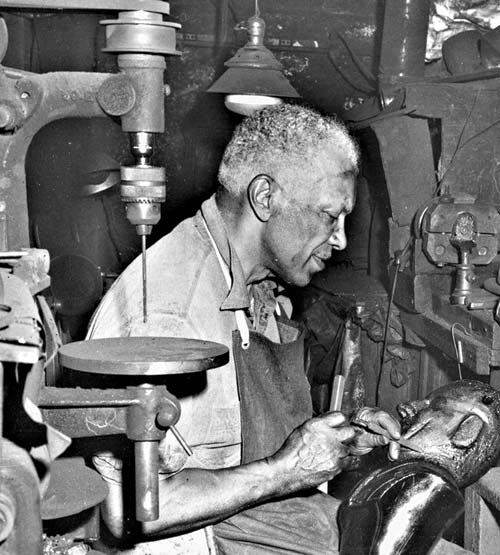 On Tuesday, February 28th, at 7pm, free on the Zoom digital platform, the Luzerne County Historical Society is proud to present Mr. John Fielding as he presents a lecture on The Art of C. Edgar Patience. Join John as he discusses several hand sculpted coal pieces held in the collection of the Anthracite Heritage Museum. C. Edgar Patience a local sculptor who became famous through his use of Anthracite Coal as a medium. His works have been featured nationally, and currently sit in museums from Scranton to the Smithsonian in Washington DC.
John Fielding is the curator of The Anthracite Heritage Museum, McDade Park, Scranton. The Museum is one of the Pennsylvania Historic Museum Commission (PHMC) sites. In addition to having a large collection of Patience sculptors in their collection, the Museum also operates the historic Scranton Iron Furnaces. His talk will celebrate Patience's art as part of African-American History Month. While we hope you will be able to join us live on Zoom on February 28th, the lecture will be recorded and added to the Society's YouTube Channel if you miss it.
This is a virtual event via Zoom. To attend, use the Zoom link below:
https://us02web.zoom.us/j/87829629041
Founded in 1858, the Luzerne County Historical Society is Pennsylvania's oldest county historical society. LCHS preserves and promotes the collective history and heritage of Luzerne County, Pennsylvania, at the Bishop Library and the Museum in Wilkes-Barre, the Denison House in Forty Fort and the Swetland Homestead in Wyoming. For more information, visit our website, www.luzernehistory.org. Follow us on Facebook at https://www.facebook.com/luzernehistory/.