142nd Commemoration of the Battle and Massacre at Wyoming
July 4, 2020 @ 10:00 am

-

12:00 pm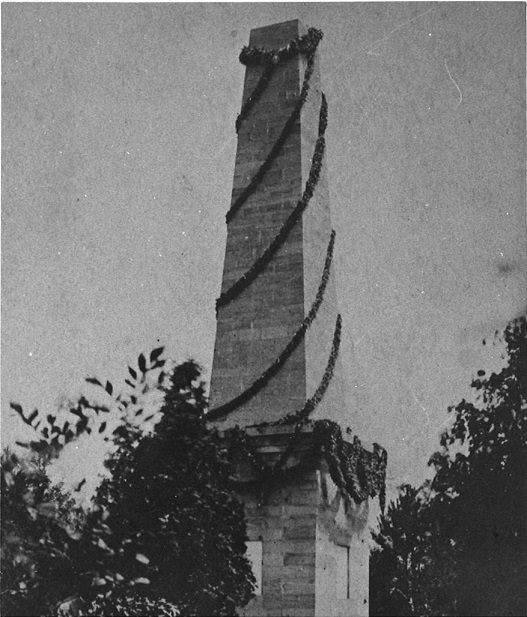 On Saturday, July 4, 2020, the Luzerne County Historical Society will be attending the 142nd Commemoration of the Battle and Massacre at Wyoming, held at the Wyoming Monument at 10am. The Society will be selling books, DVDs and notecards related to the history of the Battle of Wyoming, the monument and local history. The LCHS and the Wyoming Commemorative Association will also have copies of the ceremony's proceedings from the early 1900s through early 2000s available for sale. Cash, checks and credit cards are all accepted.
The Battle of Wyoming took place during the Revolutionary War on July 3, 1778. The British worked with members of the Native American Seneca tribe on this campaign. The Americans, led by Zebulon Butler (1731-1795) and Nathan Denison (1740-1809), reportedly suffered more than 200 casualties in the battle out of their force of approximately 375. Nathan Denison negotiated the capitulation to the British, which will be re-enacted on July 4th at the Denison House at 1:30 and 3 p.m. Although the Battle of Wyoming was a British victory, it led George Washington (1732-1799) to send a counter-offensive in 1779, which was successful in removing Native Americans from the Susquehanna, Mohawk and Allegheny valleys.
The LCHS Museum and Bishop Library, both on South Franklin Street in Wilkes-Barre, will be closed on Saturday, July 4, 2020.