Our exhibitions are supported by the Edith L. Reynolds Trust.

Click below to browse over 200 items from the LCHS's Collection, for FREE, hosted by Omeka!
Learn more about our long-term exhibition, "Native Americans of the Wyoming Valley."
Our changing exhibitions focus on fascinating topics related to local history in Luzerne County.
Luzerne County Local History
Our exhibitions explore the local history of our area, from prehistoric settlement to the Revolutionary War, from anthracite coal mining to the present day. Drawn from our collection of more than 200,000 objects, documents and books, we tell the stories of local people and events, while making connections to the present day. In addition to our gallery exhibitions, we also have a variety of interesting and noteworthy items from our collection on view at the Library and Museum, as well as online exhibitions drawn from our collection.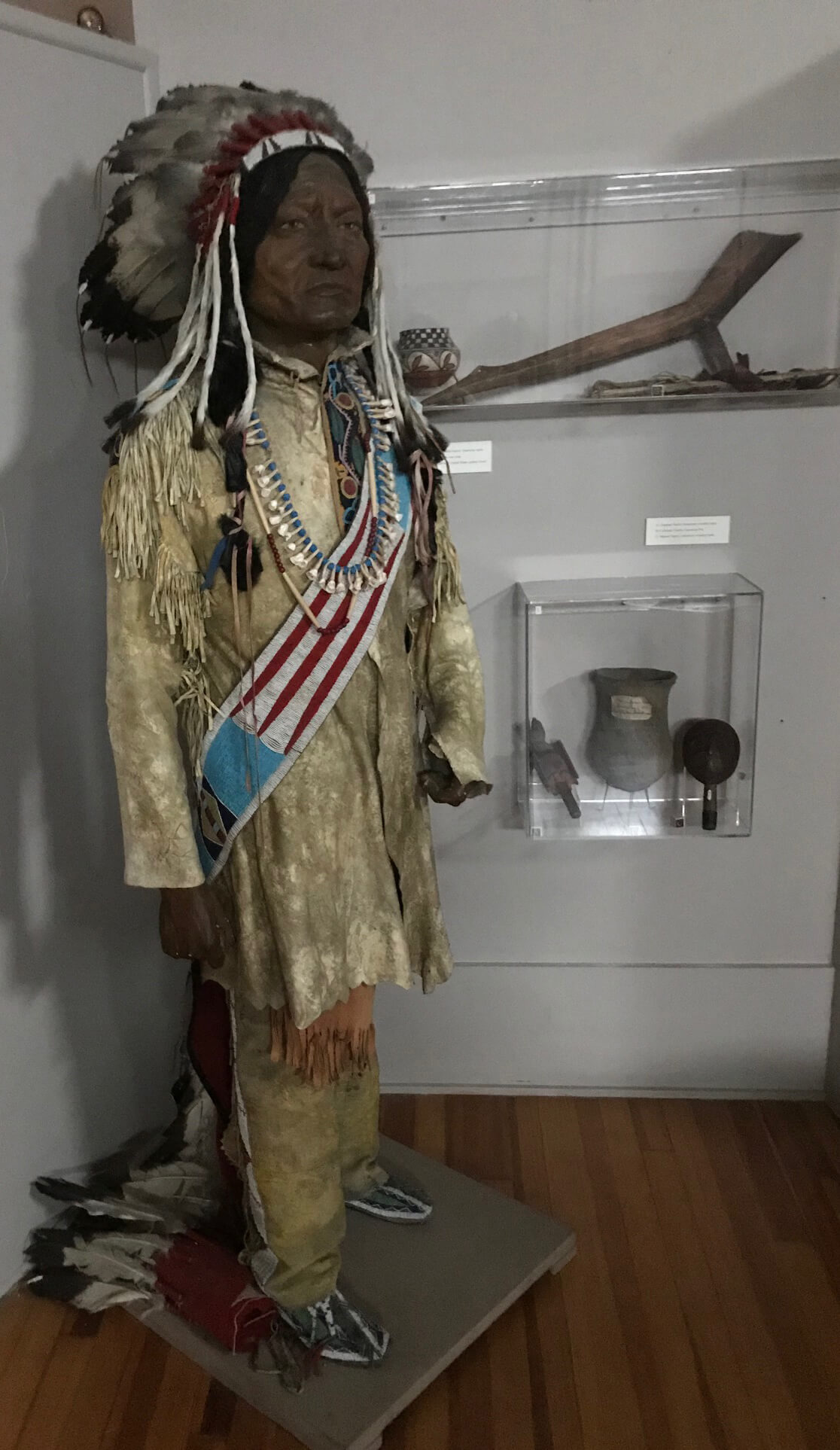 Native Americans in the Wyoming Valley
A long-term exhibition on the Native Americans of the Wyoming Valley includes local artifacts ranging from stone implements of the Archaic period to the archeological evidence of European influence. Marvel at a dugout canoe that was found in Luzerne County. Learn about Frances Slocum, who was kidnapped as a five-year-old in 1778 from her Wilkes-Barre home and lived her life among the Native Americans. Think about the skill needed to make the stone tools on view for cooking, hunting and building.
The 19th Amendment Centennial
"It was 'We The People' not 'We the white, male citizens'"
This exhibition (Closing Fall of 2022) features photos, artifacts, newspaper clippings, and personal recollections, from the very first suffragettes of Luzerne County.
Learn about the long road to the 19th Amendment and pre-1920 attempts for the right to vote.
The Artwork of Jacob Cist
Window into a Renaissance Man
Explore the various studies of Jacob Cist, biologist, mathematician, architect, artist, coal magnate, and farmer, through his wonderful and varied artwork, sketches and notes.
Features portraits, scientific drawings, equations, patent drawings, and sketches of the human form.
A Celebration of the "Willie-Bee"
Celebrate Wilkes-Barre's own WWII Cleveland Class Light Cruiser in this display that features photos, flags, relics, and models of "The Willie-Bee". Chart its course across the Pacific and learn about its rather unusual end, as a man-made coral reef off the coast of Florida.