Our exhibitions are supported by the Edith L. Reynolds Trust.

Click below to browse over 200 items from the LCHS's Collection, for FREE, hosted by Omeka!
Learn more about our long-term exhibition, "Native Americans of the Wyoming Valley."
Our changing exhibitions focus on fascinating topics related to local history in Luzerne County.
Luzerne County Local History
Our exhibitions explore the local history of our area, from prehistoric settlement to the Revolutionary War, from anthracite coal mining to the present day. Drawn from our collection of more than 200,000 objects, documents and books, we tell the stories of local people and events, while making connections to the present day. In addition to our gallery exhibitions, we also have a variety of interesting and noteworthy items from our collection on view at the Library and Museum, as well as online exhibitions drawn from our collection.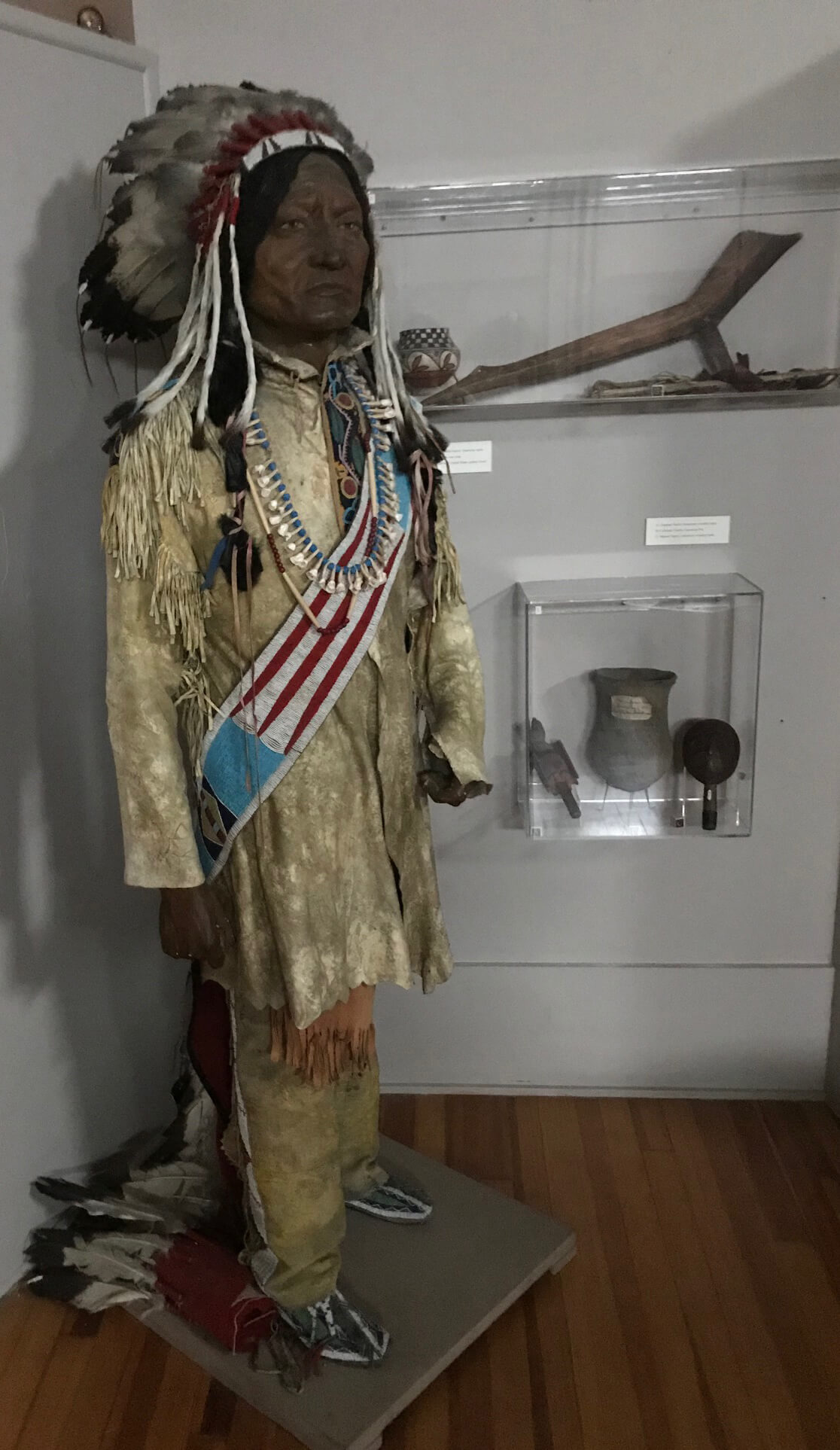 Native Americans in the Wyoming Valley
A long-term exhibition on the Native Americans of the Wyoming Valley includes local artifacts ranging from stone implements of the Archaic period to the archeological evidence of European influence. Marvel at a dugout canoe that was found in Luzerne County. Learn about Frances Slocum, who was kidnapped as a five-year-old in 1778 from her Wilkes-Barre home and lived her life among the Native Americans. Think about the skill needed to make the stone tools on view for cooking, hunting and building.
THE 19TH AMENDMENT CENTENNIAL
This exhibition (Opening February 21, 2020) will travel across the county as 2020 progresses. In additional to this exhibition, presentations, lectures, and other events will be held, all celebrating the passage of women's suffrage. "It was 'We, the people'; not 'We, the white male citizens'….." The 19th Amendment Centennial" and its ancillary events are a partnership of the following organizations:
Circle Centre for the Arts
Greater Federation of Women's Clubs
King's College
League of Women Voters of Wilkes Barre
Luzerne County Historical Society
Luzerne County Community College
Peace and Justice Center
Schulman Art Gallery 
Sordoni Art Gallery
Temple Israel
Wilkes University
Wilkes Barre Law and Library Association
Wyoming Valley Art League
"Mysterious Customs and Warm Charity":
Fraternal Organizations in the Wyoming Valley
Explore the history of fraternal organizations in our area, including Freemasonry and the Odd Fellows. How did these groups start? What do they do? What do the symbols mean? Learn about how fraternal history is intertwined with American and local history.