165th Annual Dinner "Lyman Howe and the History of Local Film"
May 11 @ 5:30 pm

-

9:00 pm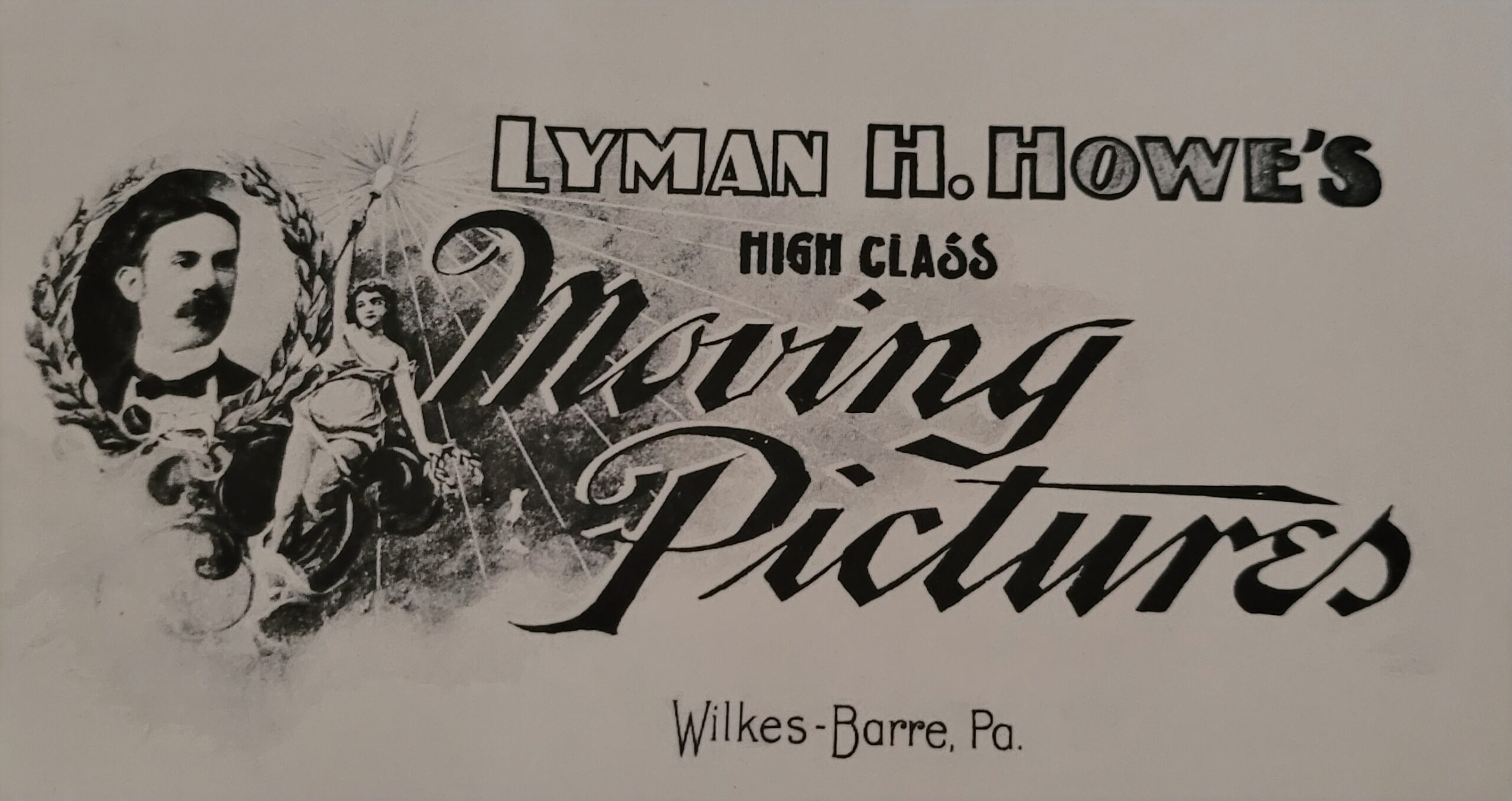 We hope you will join us on Thursday, May 11th at 5:30 at the Jazz Café in Plains, PA for the Luzerne County Historical Society's 165th Annual Dinner. This year's theme is "Lyman Howe and the History of Local Film". Lyman Howe was a pioneering filmmaker from Wilkes-Barre who first added sound to film, as well as creating his own projection system, innovating using moving trains and planes in film, and many other "firsts".
The evening will feature a presentation by Carol Nelson, an expert on local film and co-author of High-Class Moving Pictures: Lyman H. Howe and the Forgotten Era of Traveling Exhibition, 1880-1920, who partnered with WVIA-TV to create a documentary on Lyman Howe. This documentary will be screened during the cocktail hour.
Tickets are $90 for LCHS Members and $100 for nonmembers and include your choice of chicken, salmon, or vegetarian dinners. Cocktails start at 5:30pm, with dinner at 6:45pm and the program beginning at 7:00pm. For more information call 570-823-6244 ext. 3 or email reservations@luzernehistory.org.
Founded in 1858, the Luzerne County Historical Society is Pennsylvania's oldest county historical society. LCHS preserves and promotes the collective history and heritage of Luzerne County, Pennsylvania, at the Bishop Library and the Museum in Wilkes-Barre, the Denison House in Forty Fort, and the Swetland Homestead in Wyoming. For more information, visit our website, www.luzernehistory.org. Follow us on Facebook at https://www.facebook.com/luzernehistory/.