Meet The Author: Jayne M. Booth
June 25 @ 2:00 pm

-

4:00 pm

Free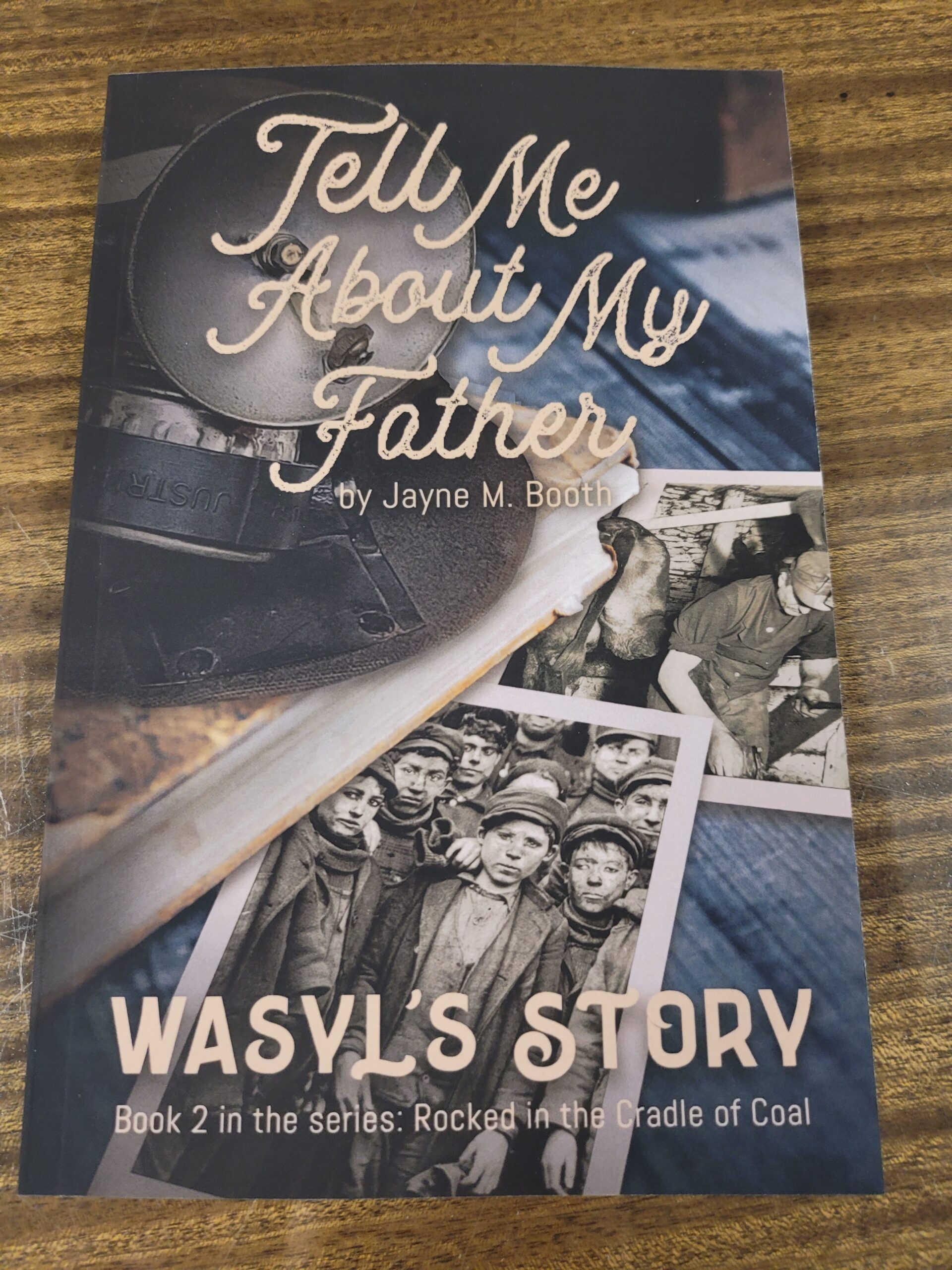 She was so popular back in January, we have brought her back! The LCHS is proud to host another "Meet the Author" event featuring Ms. Jayne M. Booth and her new book in the Rocked in the Cradle of Coal Series. Book 2 is entitled: Tell Me About My Father: Wasyl's Story. The event will be held on June 25th at 2pm at the Nathan Denison House.
Come out and hear from Ms. Booth about her book, the writing process, and the research that went into it, and pick up a copy for yourself to get signed. Ms. Booth will also be previewing Rocked in the Cradle of Coal Book 3, which is due out in 2024.
This event is free and open to the public. Copies of the book will be available for sale. The Nathan Denison House is located at 35 Dennison Street, Forty-Fort, PA 18704. For questions or info, call 570-823-6244 x3. or email reservations@luzernehistory.org.
About Book 2: In 1917 the United States is recovering from the costly First World War. Inflation hits hard, especially in the coal regions of Northeastern Pennslyvania. Families are forced to make difficult decisions. What groceries are optional? Does mama really need cream in her coffee? Probably not. Is a nine-year-old boy too young to quit school and work full-time in the mines? Maybe…..maybe not.
This is Wasyl's dilemma. He sees his widowed mother struggling to buy food and pay bills. He wants to get a job and help her and his sisters, but Mama insists that he not work in the mines like so many other boys his age are doing. He wishes he had a father to guide him through the harsh realities of growing up in coal country, but Wasyl's father is a big secret no one ever discusses. He has so many questions. There is so much he doesn't understand. Is it kinder to keep secrets, or to deal with them honestly and openly even if they hurt? Wasyl is about to find out.